Involving young people and providing access to progression routes for employment has always been a core value of the Inspiralba & the Rural SE Hub.
Why is it Important to Involve Young People in Social Enterprise?
The relatively small nature of rural social enterprises (along with strong community values and creating local opportunities) make them an ideal place to involve younger generations as they create a supportive environment for personal development. This is turn, provides an organisation based in areas with an ageing population (as is the case with many rural communities) with a different perspective than one they may be used to.
Involving young people in Social Enterprise can ensure that the activity and focus remains fresh and varied, while also providing scope for succession planning and allowing the young person to gain new skills and confidence in their abilities.
According to the Organisation for Economic Co-operation and Development (OECD) "Supporting youth-led social enterprises has the double benefit of providing youth with jobs while allowing them to have an impact on society. Policy makers in many countries and regions have recognised the potential of social enterprises to drive positive social outcomes and are now developing new policies, legislation and strategies to support social enterprise development.
To capitalise on the transformative power of youth-led social enterprises, it will be important for policy makers to consider the specific needs and potential of young entrepreneurs when designing these policies so that strategies do not just create jobs but also enable youth to be actors of the future."
How do we Engage Young People in Social Enterprise?
Engagement with younger generation is an important aspect to consider with any long-term business plan, but with young people's relative lack of awareness surrounding social enterprise and the many pre-existing time commitments they face, it can be difficult to involve them. It is vital to engage young people in a way which is meaningful. This may require more long-term
engagement, an approached that is tailored to their other commitments and incentives to get involved e.g. training opportunities, stimulating work etc.
Some of the key objectives when working with younger people in a rural community-led context include:
To increase young people's knowledge and understanding of rural social enterprise
To provide the opportunity for young people to engage with organisations in their community to develop their skills
To provide the opportunity to complete high quality and valuable work experience
To increase the confidence of young people suffering with anxiety and depression.
To highlight the variety of employability opportunities in Scotland through social enterprises
The report below provides an overview of the Social Enterprise Work Experience (SEWE) Programme that took place in 2021, to engage young people living in rural areas with social enterprise.
Succession Planning 
This involves identifying key roles with an understanding of the skills and knowledge they require, and being able to identify and support individuals (from the wider community, volunteers or existing staff) to develop skills, experience and confidence to be able and willing to step in and up to these roles.
Thus, having a system in place to ensure that when someone leaves there is not a shortfall in capacity. This is particularly important in relation to the committee/board and key staff. Where succession planning and sharing responsibility does not take place, the sustainability of the social enterprise can be at risk.
By involving young people in the organisation, you can set foundations for future succession planning and provide younger generations with opportunities to learn and gain new skills.
You can read the full Success Planning Chapter by clicking the button below:
Community Learning Exchange
Funded by the Scottish Community Alliance, this Community Learning Exchange delved into the topic of succession planning from a community-led perspective. The session was held virtually on the 31st May 2022.
Succession planning is a process and strategy for replacement planning or passing on leadership roles. Having succession planning in place is imperative in any business, but is particularly important for community-led organisations in ensuring their survival. We looked at two organisations within the third sector who have experience with succession planning and working with young people, the Newton Stewart Initiative and Inspiralba.
You can watch their video presentations below.
Employability Programmes
Inspiralba have a proven track record in development, management and delivery of employment and training opportunities. Our collaborative model enables partners from across the Third Sector to create a nurturing environment which encourages individuals with a range of barriers to work to access opportunities and progress to achieve their potential.
Since 2009, this work has included the following schemes; Future Jobs Fund, Wider Role, People and Communities, Investing in Communities and Kickstart. Through our employability work, people of all ages and backgrounds are able to gain skills, qualifications and experience while working with community-based organisations.  This provides a two way benefit; providing opportunities for individuals whilst adding capacity for the delivery of community benefits. Two employability schemes in particular have provided support to young people specifically – Spark Your Purpose and the Kickstart Scheme. (see more below.)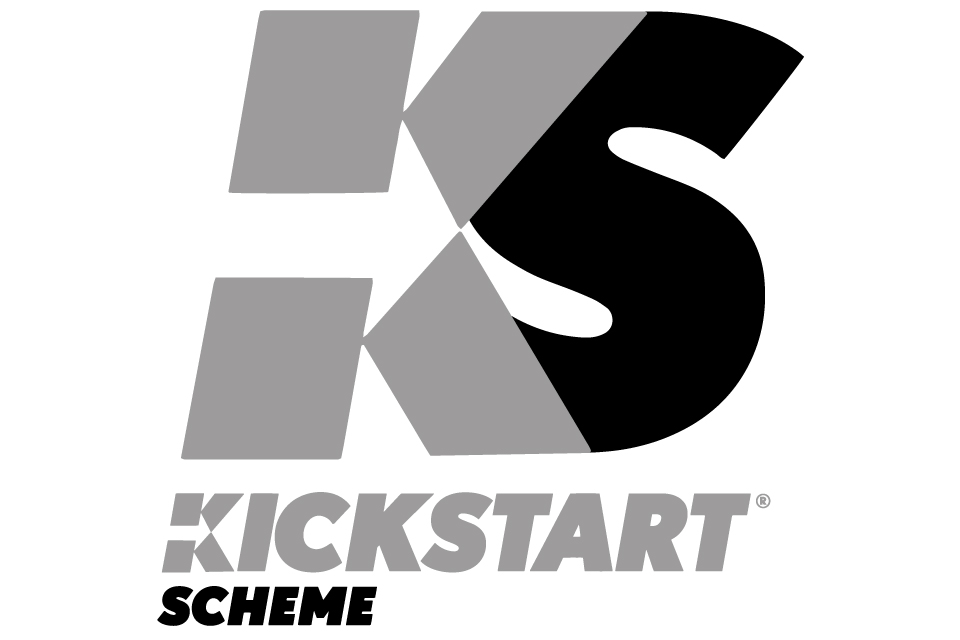 Kickstart Opportunities For Young People
Inspiralba are a Gateway Organisation, supporting the UK Government's Kickstart Scheme. As part of the scheme, we provide support for employment opportunities for young people aged between 18 and 24 who are currently receiving Universal Credit. These posts include jobs within the Inspiralba team as well as a variety of roles with social enterprises across the region.
This scheme is now closed for new vacancies but we continue to support active placements.
Involving Young People Case Studies
Young Board Directors - IGHT
19 year-old Brandon Clements became a board member of the Isle of Gigha Heritage Trust in order to act as a voice for the Island's Youth.
Dufftown Community Association
The Dufftown & District Community Association have a number of projects designed to encourage engagement with young people.
Scottish Borders - CLE
A Community Learning Exchange to the Scottish Borders which looked at employability for young people, recycled bikes and a Community Café. 
Albatross Arts - GrowBiz
Albatross Arts aim to inspire, create and empower local communities. They work with all members of society, from very young children to the elderly.
The Kickstart Scheme
The Kickstart Scheme was established by the UK Government in response to youth unemployment created by the Covid-19 Pandemic.
Succession Planning - NSI
Newton Stewart Initiative are always striving to incorporate younger generations in their activity and are looking at succession planning.